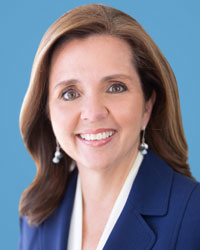 holly@clemmonsfamilylaw.com
TEL 336-766-2222
FAX 336-343-6019
Holly M Groce practices in the area of family law with a focus on child welfare law, juvenile law, child custody, child support, termination of parental rights, and adoption. Holly earned her undergraduate degree from The University of North Carolina at Chapel Hill in 1992 and her Juris Doctorate from Campbell University School of Law in 1995. She was licensed in 1995 and has been in practice for more than 24 years.
Since 2006 Holly has served as counsel for Davie County Department of Social Services. Prior to her work in Davie County, she served as Attorney Advocate for the Guardian ad Litem Program in Iredell County for three years. All aspects of child welfare law including litigation and appeallate work have been Holly's primary focus of practice for more than fourteen years. Protecting children and assisting families maneuver through difficult times in the court system has been Holly's long-term mission.
Holly M Groce has resided in Clemmons for most of her life and attended elementary school in the building where Clemmons Family Law is located. She and her husband have three sons who are all active in the community. Holly presently serves on the Board of the Clemmons Community Foundation and has served on the Board of the Jerry Long YMCA. She is active in her church, has served on various PTSA committees and boards, and is involved in other community engagements. Holly enjoys spending time with her family at sporting events and traveling.
PRACTICE AREAS
Adoption
Child Welfare Law
Child Custody
Child Support
Termination of Parental Rights
PROFESSIONAL ASSOCIATIONS AND MEMBERSHIPS
LEADERSHIP/COMMUNITY
Board of Directors, Clemmons Community Foundation
Board of Directors, West Forsyth PTSA
Past Board of Directors, Jerry Long YMCA
BAR ADMISSIONS
EDUCATION
Campbell University School of Law, Juris Doctor, 1995
University of North Carolina at Chapel Hill, 1992